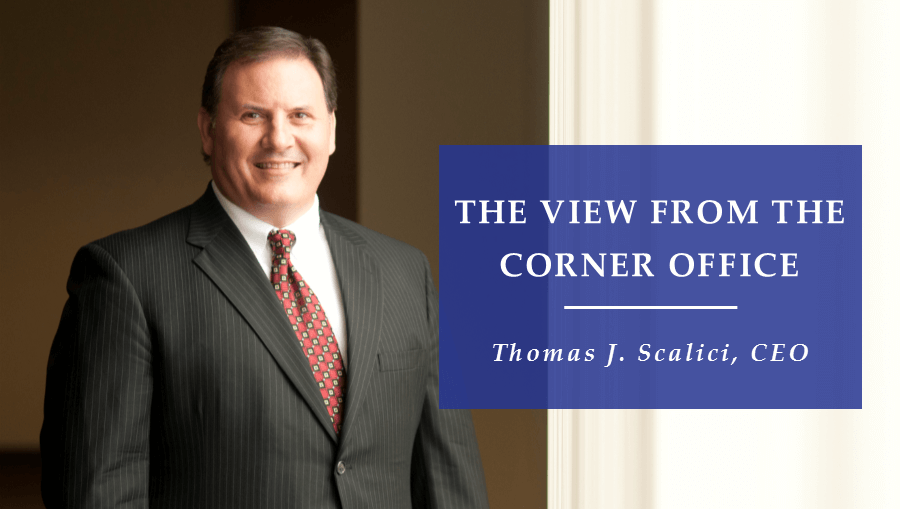 For the fourth year in a row, Cornerstone Advisors Asset Management, LLC, was selected by Barron's Magazine as one of the Top 50 Institutional Consultants
[1]
in the country. With thousands of registered investment advisors currently active, inclusion in these rankings is certainly humbling; however, Cornerstone being one of only seven independent firms to achieve this honor is notable. The other 43 firms who were listed came from a group of large, publicly traded companies or from aggregator firms who have purchased equity interests from smaller investment consulting groups over the past several years. From my perspective, one of the most significant differences between being independent versus being part of a large institution is the duty of loyalty. When a firm is not independent, it can be difficult to know who the firm truly serves, and there are inherent conflicts of interest that exist in those business models.
As a fiduciary, our legal obligation is to act in the best interest of our clients. In publicly traded firms, directors and officers have a duty of loyalty to make decisions on the behalf of the corporation, with an objective of maximizing shareholder value. In other words, the company's best interest comes first. Corporate decisions around services, product offerings, pricing and compliance are all influenced by this obligation to serve the shareholder rather than the client first.
Open architecture investment solutions help to combat potential conflicts and enhance our duty of loyalty to our clients. The term open architecture is used by many in our industry, but our definition of the term is separating custodians and record keepers from money managers from brokerage services from consulting. Other firms present bundled solutions in which they fill multiple roles themselves. Three examples of bundled services are:
A single firm can act as the money manager, perform trading through their own brokerage firm, custody the assets, and act as the consultant, for one inclusive price, or
A company can be a retirement plan provider that charges one price if you use their proprietary funds but a different, higher one, if you use someone else's funds; or,
A organization will charge the client a stated fee for the cost of an independent manager, but if they can retain the underlying manager for less, the negotiating firm keeps the difference.

In each of these cases, a lack of independence amongst the different components of the investment solution may lead to decisions that are detrimental to the client. I have never been in a situation where the "consultant" from Firm ABC has recommended removing the "money manager" from Firm ABC for any reason. Clients without an independent co-fiduciary are relegated to reading the Form ADV disclosure documents and the legalese of the contracts into which they enter to find lengthy descriptions of these conflicts.
At Cornerstone, independence and unbundled solutions are clearly defined: we have no financial ties to money managers, custodians, or brokers and as a result, have no incentives to direct business to any party that we believe is not best suited to serve our clients. We eliminate the conflicts of interest that exist when one firm plays multiple roles, and we create transparency around services and pricing. We also negotiate pricing for these services on behalf of our clients. Unbundling solutions does not equate to higher fees. Our scale allows us to negotiate with each provider to supply its best pricing. By integrating these unbundled services through technology and anticipatory client service, we strive to create a better experience for our clients. In our opinion, that is the value of being independent.
We hope you and your families enjoy the Summer.
---
[1]The Barron's Top Institutional Consultant list was based on a range of criteria, including institutional investment assets managed by the company's financial advising team; revenue generated by those assets; the number of clients the team serves; the number of team members and their regulatory records; and the advanced, professional designations and accomplishments of the team. https://www.barrons.com/report/top-financial-advisors/institutional