"War is only a cowardly escape from the problems of peace." Thomas Mann
The situation in Ukraine has been at the forefront of our minds, as we imagine it has been for you. Besides the humanitarian disaster being thrust upon civilians by a despot, the markets are reeling from the uncertainty of the sanctions put into place, and the unknown of how the Russians will react to this international punishment. We felt it was important to reach out to you to provide some context in terms of the investment landscape.
Russia was about 3% of global GDP before this invasion, and across the portfolios entrusted with our care, direct exposure was significantly less than that.

There has been some talk about Russia just being "a big gas station" which is about right in terms of its economic impact on the economy; however, we are not sanguine enough to write this off considering that the country does have a fully functioning nuclear arsenal, of which the world has recently been reminded via not-so-subtle threats.

There will be some indirect impacts that the market has not yet fully priced into stocks due to the uncertainty surrounding the situation. For example, how will companies withdrawing from business and/or joint ventures in Russia be compensated, if at all?

A knock-on effect of this is that the market seems to be saying bad news may turn out to be good news as the expectations for interest rate increases by the Federal Reserve this year have become significantly more muted. The Fed has been managing asset values for over a decade now, and even with inflation raging, they will likely be less aggressive in their actions than if the geopolitical landscape was calmer.

No one likes owning fixed income during a stock bull market, and we are no different than most market participants in expecting modest returns from bonds over the coming decade; however, in the short-term, high quality fixed income has once again proven to be a good anchor to windward during acute periods of stock market stress as shown by the 10-year Treasury having dropped from just over 2% to about 1.7% as of the writing of this note. Bonds are still down for the year, but they are reacting as they have historically when uncertainty is so high.
We are actively engaged with all of our managers right now to discern any exposures that their portfolio companies may have in Russia and will make adjustments as necessary based on the outcome of those discussions. Please do not hesitate to let us know if you have any questions or would like to discuss this situation in more detail.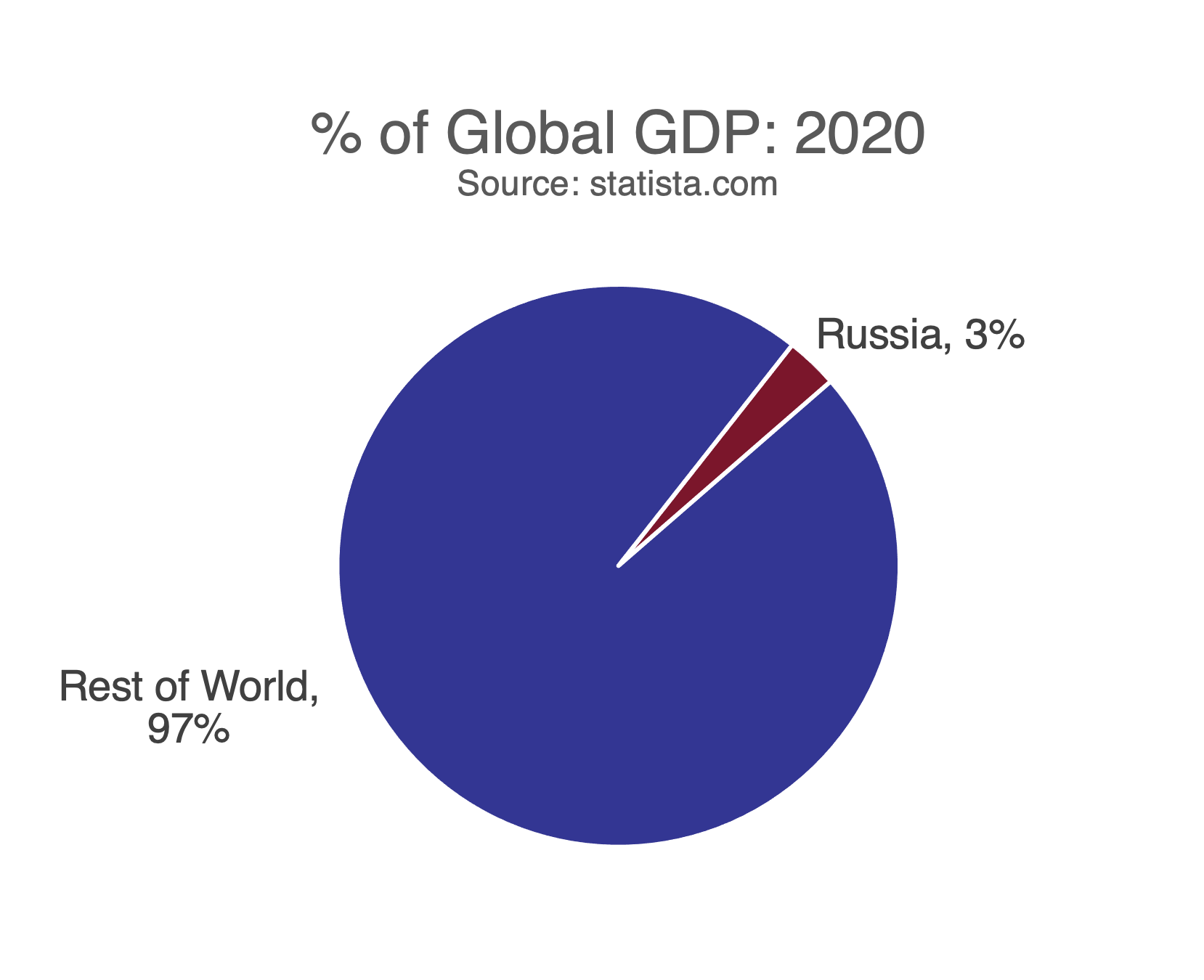 ---
Disclaimer Notice
This material is prepared by Cornerstone Advisors Asset Management, LLC ("Cornerstone") and is not intended to be relied upon as a forecast, research or investment advice, and is not a recommendation, offer or solicitation to buy or sell any securities or to adopt any investment strategy. The opinions expressed are as of the published date indicated on the article and may change as subsequent conditions vary. The information and opinions contained in this material are derived from proprietary and nonproprietary sources deemed by Cornerstone to be reliable, are not necessarily all inclusive and are not guaranteed as to accuracy. As such, no warranty of accuracy or reliability is given and no responsibility arising in any other way for errors and omissions (including responsibility to any person by reason of negligence) is accepted by Cornerstone, its officers, employees or agents. This material may contain 'forward looking' information that is not purely historical in nature. Such information may include, among other things, projections and forecasts. There is no guarantee that any forecasts made will come to pass. Reliance upon information in this material is at the sole discretion of the reader.

Any accounting or tax advice contained in this communication is not intended as a thorough, in-depth analysis of specific issues, nor a substitute for a formal opinion, nor is it sufficient to avoid tax-related penalties.

The information is provided solely for informational purposes and therefore should not be considered an offer to buy or sell a security. Except as otherwise required by law, Cornerstone shall not be responsible for any trading decisions or damages or other losses resulting from this information, data, analyses or opinions or their use. Please read any prospectus carefully before investing.