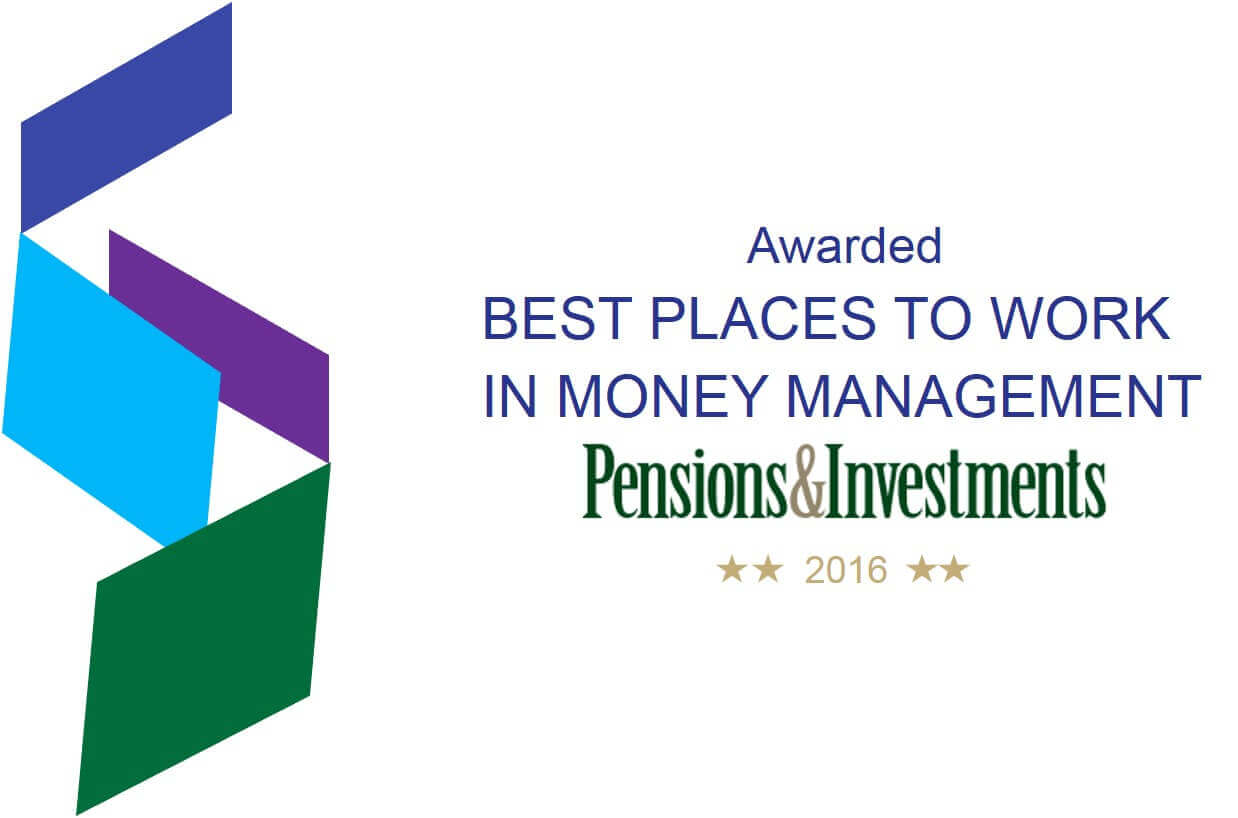 For the third straight year, Cornerstone Advisors Asset Management, LLC is proud to be named a Best Place to Work in Money Management by Pensions & Investments. The award comes from the Pensions & Investments' eighth annual survey and recognition program, which is dedicated to identifying and recognizing the best employers in the money management industry.
"Leadership, management and creativity have to be the differentiators," said Thomas Scalici, Cornerstone's chief executive officer. "We offer the unique ability for each person to create good results and bring passion to what they do." The company's employees agree.
"The shareholders and senior-level employees treat everyone with respect, no matter what position you are in," said one employee. "There's such a potential to move up in the organization, and they do what they can do to get you where you want to be. They want you to succeed, which is wonderful to see."
"Building a winning culture isn't simple," said P&I Editor Amy B. Resnick. "The companies identified in this report take great care when it comes to listening to their employees and tailoring workplace policies to support employee growth, retention and readiness for future job promotions."
Pensions & Investments partnered with Best Companies Group, an independent research firm specializing in identifying great places to work, to conduct a two-part survey of employers and their employees. The first part, worth 25 percent of the total score, consisted of evaluating each nominated company's workplace policies, practices, philosophy, systems, and demographics. The second part, worth 75 percent of the total evaluation, involved an employee survey designed to measure employee experience. For a complete list of the 2016 Pensions & Investments Best Places to Work in Money Management winners and write-ups, go to https://www.pionline.com/specialreports/best-places-to-work/20181210.
Cornerstone serves sophisticated financial market participants and works to positively impact their financial futures by utilizing a fiduciary decision-making process. Cornerstone's seven core principles: Alignment of Interests, Transparency, True Open Architecture, Innovative Technology, Culture of Achievement, Thought Leadership and Commitment to Client Service allow them to negotiate and implement solutions that help benefit their clients.